Loveleen Dhiman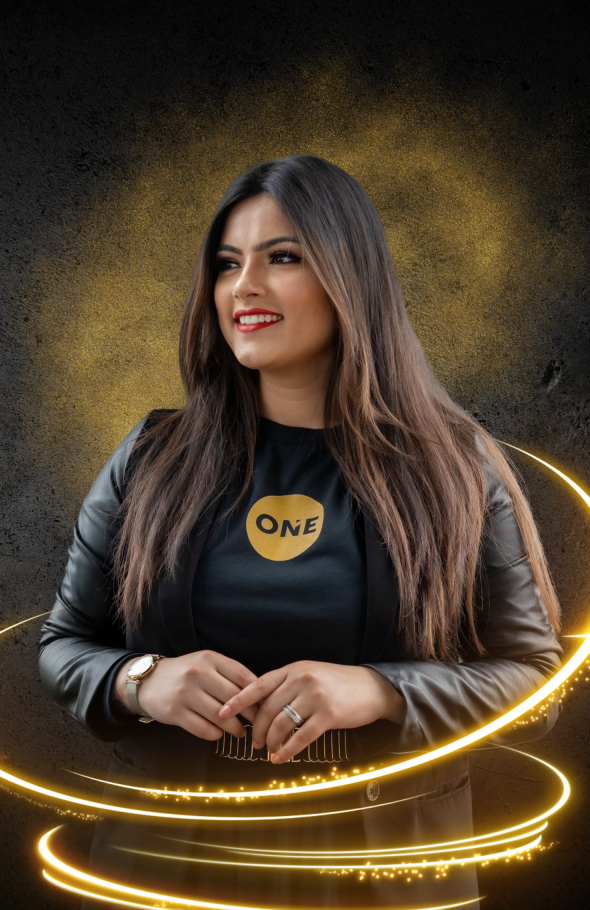 Loveleen Dhiman
Marketing Director, MYSTIQUE
Loveleen was born and raised in Punjab, India along with her 3 other siblings. In 2012, she decided to move to Canada to pursue higher education and later decided to settle here with the love of her life. 
When it comes to marketing, Loveleen brings a wealth of experience in the real estate marketing industry. She is a mastermind who keeps herself updated on the cutting edge of trends and developments and possesses an unmatchable ability to manage multiple assignments efficiently. Loveleen possesses invaluable experience dedicated to digital marketing, media planning, brand development, multimedia production, and social advertising.
She has exceptional ability to truly orchestrate smooth business operations and along with spearheading the marketing operations of Realty ONE Group, she manages exciting ventures of her own. Loveleen is truly passionate about her work and always eager to connect with people keeping the same level of energy as her. 
In addition to being a marketing expert, Loveleen loves travelling, exploring new places and capturing stories that inspire you to live life to the fullest. Her finds are featured all over her social media channels and blog. If you challenge her to Bollywood trivia, she will win! 
Loveleen Dhiman
Marketing Director, MYSTIQUE
Super-Hero Power
Mind reading, Super Speed & Bringing life to things