Realty ONE Group Eastern Canada Celebrates a Legendary Grand Opening Launch Party
By Loveleen Dhiman / June 09, 2023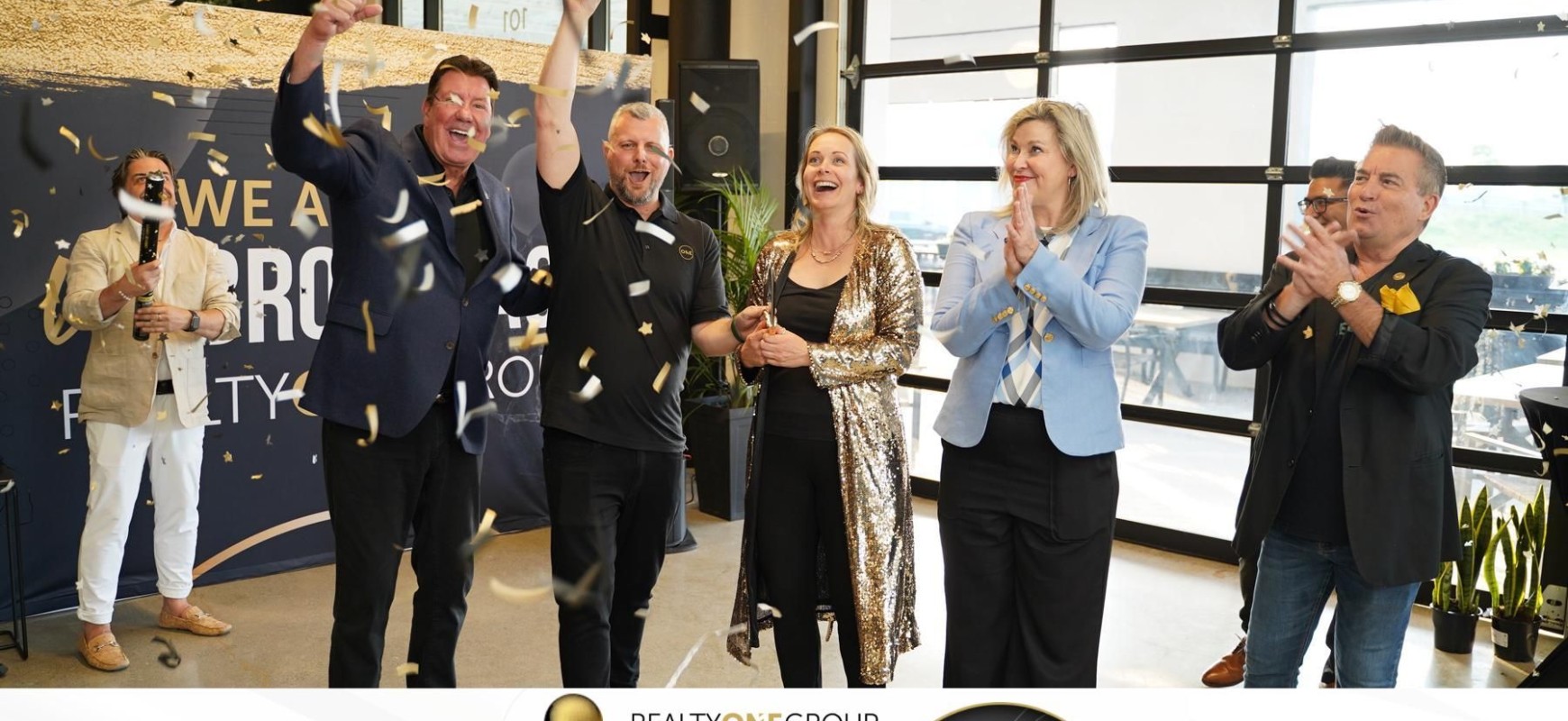 Realty ONE Group Eastern Canada is thrilled to announce the resounding success of its grand opening launch party on June 1st, marking an exciting milestone in the company's expansion into the Canadian real estate market. The event, held at their brand new 9,000+ sqft ONEhub in Etobicoke, brought together a diverse mix of industry leaders, agents, entrepreneurs, and real estate enthusiasts, creating an atmosphere of celebration, collaboration, and boundless potential. 
The grand opening launch party was a night to remember, showcasing the unique COOLture and UNtraditional energy that defines Realty ONE Group. From the moment guests stepped into the venue, they were greeted with an immersive experience that seamlessly blended tradition and innovation. The space was transformed into a vibrant hub of excitement, with captivating décor, live entertainment, and an array of interactive activities including free headshots for all, draws to win an Apple watch & tickets to a Toronto Blue Jays game that kept attendees engaged throughout the evening.
"It was truly a momentous occasion for us to introduce Realty ONE Group Eastern Canada to the local community," said Harrison Milborne, President of Realty ONE Group Eastern Canada. "We are deeply grateful for the overwhelming support and enthusiasm from everyONE who joined us in celebrating this milestone."
A remarkable lineup of industry pioneers, visionary entrepreneurs, and top-performing agents had sparked conversations and fostered connections that will shape the future of real estate in Canada. Attendees had the opportunity to network, exchange ideas, and explore the innovative tools and resources Realty ONE Group has to offer, ensuring they are well-equipped to thrive in today's rapidly evolving market.
Realty ONE Group continues to further its mission to paint the globe gold. The thriving company now has more than 18,500 professionals, 450 offices worldwide and presence in 16+ countries. Because of its UNtraditional approach to real estate franchising and its unique business model, Realty ONE Group has been named a Top 5 Real Estate Franchise and ONE of the fastest growing real estate franchises by Entrepreneur Magazine. 
"Realty ONE Group Eastern Canada is a modern, purpose-driven lifestyle real estate brand. We are a community of like-minded individuals driven by a shared vision and a passion for redefining the real estate experience," added Vicki Schmidt, CEO Realty ONE Group Eastern Canada. "Our grand opening launch party showcased the dynamic spirit and unique COOLture that sets us apart, and we are excited to build on this momentum as we continue to elevate the industry and empower agents to achieve UNparalleled success." Realty ONE Group's franchise model is a unique business in a box solution which provides all the tools, technology, training & support to take your business to the next level. The recipe of success lies in the extensive support you'll receive before, during, and after opening. 
Realty ONE Group Eastern Canada extends its sincere gratitude to everyONE who attended the grand opening launch party, contributing to its resounding success. As the company embarks on this exciting new chapter, it looks forward to serving the Canadian market, establishing lasting partnerships, and revolutionising the real estate landscape with its UNtraditional approach.
They are bringing the brokerage concept to the next level of cool, with shipping container boardrooms, private work pods, along with many shared working and gathering spaces at their Hub. Gather, collaborate or get creative at large harvest tables, high tops, or at the ONEcafe bar. Maybe lounging on the couches is more your style. They venture to be a place for people who want to be inspired to become great. The space is a living breathing example of why they are truly a modern, lifestyle, real estate brand.
For more information about Realty ONE Group Eastern Canada and its innovative approach to real estate, please visit realtyonegroupcanada.com or contact Loveleen Dhiman, Marketing Director at loveleen@realtyonegroupcanada.com.
About Realty ONE Group Eastern Canada:
Realty ONE Group Eastern Canada is an industry disruptor, radically changing the face of real estate franchising with its unique business model, fun COOLture, technology infrastructure and superior support for its real estate professionals. Realty ONE Group, has been recognized by Entrepreneur Magazine as a Top 5 Real Estate Franchise and has been on Inc. 500's list of the Fastest-Growing Companies for seven consecutive years. Realty ONE Group is surging ahead, opening doors, not only for its clients but for real estate professionals and franchise owners. To learn more, visit www.RealtyONEGroupCanada.com.